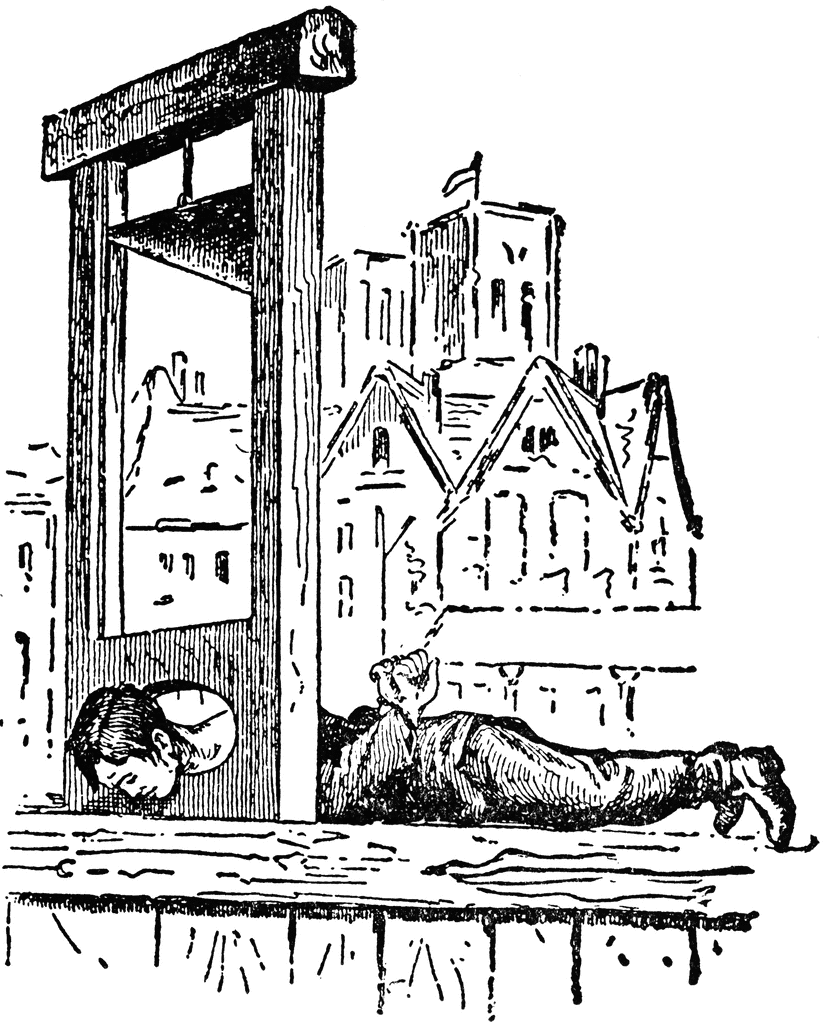 For all the naysayers out there, it happened. The above man was me, yesterday.
I got the axe
. I was lopped off and placed into the
Land of Unemployment
. Just two dear days after I was offered a DVD/movie column.
The treatment was quite classic. I walked in to the building, ready to hobble over to my little perch on the third floor.
My daily dungeon.
Boxes and hugs abounded, but I breathed deep and put one foot in front of another (with a little crippled swagger, sure).
"There's so much carnage, sorry for the weird face I made at you when you came in," said the first message I read in my work inbox.
The next message was a stately communique that read:
"Employees: Watch this video before you do anything else."
Eerie in its coldness, eerier in its candor. The video was a little man who was hired some months ago --
round, balding and crude-looking
-- telling us of the Restructuring. Some would be affected, but don't worry,
They will be taken care of.
I was part of the
They.
I wanted to post some great movie clip of someone walking the plank or getting their head chopped off; alas, I'm on the bus to Boston and they've blocked YouTube. JERKS!
Sooooooo, anyway,
I cried some thankless tears
as the HR lady told us of our fate; blubbered a bit, hugged my big coworker Ken, who made the days bearable, then shoved my hand in the face of my boss when he came over and said: "Really??! I DON'T want to talk to you right now." ME!
It was a shock to the ol' system.
I even cut off the Bossman's Bosslady by saying, "
You know what!?? You know WHAT!? I've been f*cking [no star in the actual convo] doing TWO jobs for this company.
I should've spoken up sooner. I f*cking [see above] went to Harvard -- I don't know what I've been doing here."
Whoa,
who knew this little Grice had the gall to say something like that -- or the arrogance.
C'est la vie.
PS: I think it's time for LA, though Brother Grice is now pushing for Austin. Hmmm, times, they're a-changing.